Finally!!! It's here!!!
---
On Aug 16, I bought a ticket and went for their concert. They are the Distant Worlds! Kinda like a Square Enix official orchestra band that plays Final Fantasy music. This is one of the rare chance they visit Malaysia! So I went ahead to buy their ticket immediately when I heard of the news. (Thanks for the share in Facebook! hehe)
Sadly, I only managed to buy their CD1. CD2 has sold out, both days.
Last resort, I Whatsapp my boss to see if he can purchase their CD2 for me from Amazon. He often buy stuff from Amazon, so I can tap only his shipping. And… after weeks and weeks of waiting, finally it arrived!
---
Distant Worlds Official Website
http://www.ffdistantworlds.com/
You can stream their awesome music here (Or buy digital downloads)
http://store.ffdistantworlds.com/
Or buy from Amazon
Distant Worlds – Music from Final Fantasy
Distant Worlds II – More Music from Final Fantasy
Why is this topic called "Abujaba"?
Because this.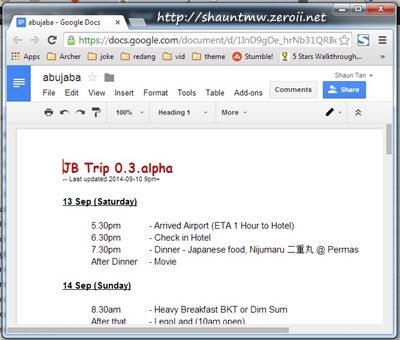 We are COMPUTER SCIENTISTS!!! We use technology to communicate!
Technology like nose blocking Skype, and word messing Google Drive!
---
Nijyumaru is a place that my family always go when we want to have Japanese food. It is one of the best Japanese restaurant that I know of. Although a bit pricey, they still fall within the reasonable range. But the food there are fresh and tasty, they have quick and quality service too!
Only downside is, you gotta make a reservation before you go, or else you'll have to wait outside for who-knows how long before you have a seat. Oh, even if you made reservation, they'll tell you that "Your seat is for 7pm to 8pm, ok?".
Luckily, this restaurant hasn't been too popular amongst Singaporeans, yet.
---
After dinner, we went for movie. And this happened.
Seriously? National Anthem in the cinema? Damn it!
WHERE ARE THE TRAILERS!!!!!
Fuck it.
Anyway, I got this Movie Club member card.
And it's shiny.
---
Never had BKT for breakfast before. That's a new experience.
---
Went to LEGOLAND for the n-th time.
Bo bian, being a Johorean with many foreign friends, it's inevitable.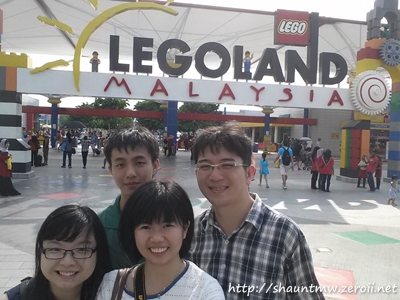 However this time they got a new area.
Star-Wars! Pew pew pew!
I wanna buy that RM1000 ship. It's so shinyyyyyyyy~~~~~~
I'm gonna get one when I'm rich. :< Okay, although I've been here so many times, this is the longest stay in LEGOLAND of all my visits here. Not sure is it because of the queue, or because we walk slowly. Unexpectedly, we exit the theme park by 5pm. And because of this, we skipped the Hell Kitty town. Sorry Sharon. >"< Well, you can always just buy from Groupon and go there yourself.
---
果条仔 Kuey Tiao Kia. We skipped that, because of time constraint.
For some weird reason, we tried it in Google translate.
And it came out as…
It's weird.
---
Todak has one of the best Seafood in town!
Sadly it's full of Singaporeans now. So that place is damn crowded.
Still, we had our share.
Super giant "Medium" size pincers.
Expensive. But shiok!
---
City Square had this Doraemon 100th anniversary exhibition.
So, City Square also became part of our Abujaba gathering itinerary.
Basically the exhibitor took one whole patch of ground floor to put up a photo shooting area and merchandise selling area, and those this chance to earn some cash. You even need to buy for entrance ticket to visit inside!
Not much to see except to take photos.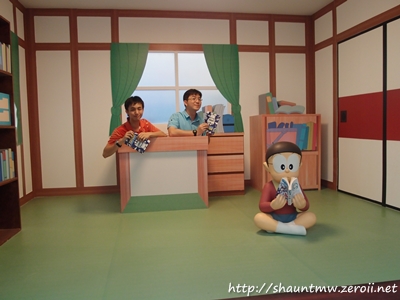 Some of them are weird.
---
We found this place via Trip Advisor.
They have a website here: http://mystery.com.my/
This is the first time we all try this kind of game, so we chose the easiest one of them all.
Basically, the host will bring us into a locked room, and we gotta try to find our way out of the room. There are tips and tools scattered in the rooms, and we need to find them all.
To avoid spoilers, I'll just say, it took us more than one hour to escape. And my biggest contribution is to "ask god". hahaha~
And somehow we managed to escape!
Haha~ Not gonna be showcased on the wall of losers. :P
---
It's been… I think… years since I last went for sing K.
LOL~ Need to wait for another year now.
---
As a Johorean, this is my first time went to JPO.
Kinda meh. So no comment here.
Might come back here next year once I have a new allocation of apparel allowance. hehe
---
Looking forward to Abujaba ver. 2!